Conversion optimization consulting
Let's work together to optimize your funnels
Feel confident your optimization program is on track, get weekly feedback, assistance and guidance on all your designs, copy, content, tools and campaigns from a seasoned conversion optimization specialist.
Rather than outsourcing one of the most important parts of your growth team, do it in-house with the ongoing consulting and training of a conversion optimization specialist.
---
"Talia Wolf is the ultimate conversion rate optimization expert. She helped us survey our customers and run significant tests that had a material impact on our sales results. She has a deep passion for her work, understands the importance of messaging, and will help you get more sales. I strongly recommend her."
Michael Stelzner, founder of Social Media Examiner
---
Here's what you can expect
Where you stand

– My team and I analyze your entire customer journey, identify the leaks, user behavior, Google Analytics insights, critique your site's (or product's) UX, UI, navigation, mobile interface and more.
Customer-centric conversion optimization strategy

– We research your customers' emotional drivers, your competitors, your content (copy, colors, images, social proof and more) and your unique selling proposition and map out 6-months of AB testing ideas, hypotheses and suggestions designed to deliver higher ROI.
Training and consulting

– With a plan in hand we can then get started with the optimization process. I'll work with your team on a weekly basis, guiding, tasking, critiquing and optimizing your work. Together we'll launch tests, monitor our results and create a customer-centric journey.
[x_line]

"Working with Talia, we learned about our users and how they make decisions, more than we could ever imagine. In one case, Talia increased our registrations by over 150%. She has implemented a new testing platform for us and created critical copy that drove even higher ROI. If you care about your conversions, Talia and her team are the answer." Igal Stolpner, VP Growth at Investing.com
[x_line]
Learn more about conversion optimization consulting and training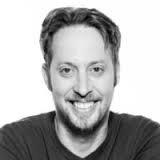 "Talia Wolf is one of the best conversion experts I've ever met. She knows her field inside and out and understands the needs of a client with all its complexities. Overall, Talia helped us improve our funnel by more than 8X." Yaniv Feldman, Geektime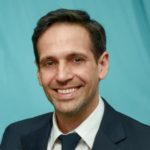 "After working with Talia, the implementation rate for our CRO tool increased from 25% to 45%. Nobody knows emotional triggers like Talia Wolf." Jeff Deutsch, Ptengine
"The work Talia does ALWAYS DELIVERS A RETURN and it's always efficient and effective. When it comes to optimising digital presence, Talia delivers." Hilton Freund, Wizzcash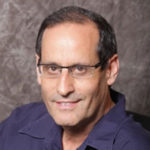 "Talia understand the ins-and-outs of user psychology, user needs, UX, and how to weave these together for best results. If you are looking for insightful feedback, a deep understanding of human behavior, and real-life results, look no further – you've come to the right place." Ofer Weintraub, Co-Founder of DEEP