Conversion Optimization Audits
Make sure your website is delivering an experience your customers love to convert to
Get a complete review of your funnels or website with specific feedback and suggestions for optimization.
We find the leaks in your funnel, identify high-impact points for optimization and give you a testing and optimization plan designed to grow conversions and deliver higher ROI from your existing campaigns, traffic and online presence.
What we do
Data Analysis

: Analysis of current state of your online assets. For example: locating leaks on your site, identifying problematic pages and drops in conversion, analyzing key data points and metrics that require optimization and identifying the current behavior of your target audience.
User Experience Analysis: We analyze your customer journey, its navigation, usability and flow. The goal: Making sure your customer journey is easy to complete, simple and that it navigates your visitor naturally towards taking action.
Strategic Analysis

: Analysis of your unique selling proposition, emotional triggers, content strategy and copy from an emotional and customer intent standpoint. Our goal: To better understand who your audience is and how to create messages that deliver higher conversions.
What you get
A complete analysis of your website / funnel, including detailed recommendations for optimization.
Our in-depth 4-step optimization process draws on persuasion methodologies, emotional triggers, usability research and user behavior analysis so we can deliver top suggestions for optimizing your entire experience and getting more people to say yes to whatever you're selling. Here's some of the suggestions you can expect:
How to improve your messaging so it appeals and resonates with your target audience,
What emotional triggers you should be testing for higher converting pages
How to optimize your pages according to what your customers need to hear,
How to optimize your user experience and interface for higher conversions,
The low hanging fruit that's just waiting to be optimized,
A prioritization roadmap
And much more.
What's not included: We won't be designing any pages or writing copy, that's a different service you can hire us for.
---
Ready to get started? Shoot us a message
What people are saying about our work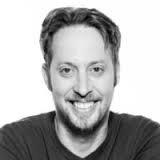 "Talia Wolf is one of the best conversion experts I've ever met. She knows her field inside and out and understands the needs of a client with all its complexities. Overall, Talia helped us improve our funnel by more than 8X." Yaniv Feldman, Geektime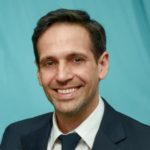 "After working with Talia, the implementation rate for our CRO tool increased from 25% to 45%. Nobody knows emotional triggers like Talia Wolf." Jeff Deutsch, Ptengine
"The work Talia does ALWAYS DELIVERS A RETURN and it's always efficient and effective. When it comes to optimising digital presence, Talia delivers." Hilton Freund, Wizzcash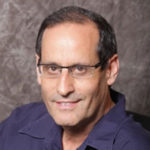 "Talia understand the ins-and-outs of user psychology, user needs, UX, and how to weave these together for best results. If you are looking for insightful feedback, a deep understanding of human behavior, and real-life results, look no further – you've come to the right place." Ofer Weintraub, Co-Founder of DEEP