Start Creating High-Converting Landing Pages Today
They really do.  
No sweat. Mine used to suck, too. Know why?  
…Because all of those landing page best practices and blog posts that I spent so much time reading and dissecting didn't warn me that they most likely weren't going to work. 
 …Because the combination of asking colleagues, Googling for tips and listening to "experts" who were absolutely sure "you just need to make the button bigger" didn't help me get the results my clients wanted. 
…And because I got struck down by confusing, misleading, and impractical advice written by people who had never actually run an A/B test or tried to optimize a landing page on their own.  

So yeah, most landing pages suck.  
Maybe you can relate…?  
That's why I created this guide for you.  
It's the step-by-step process for creating landing pages you can feel confident in, that will actually deliver the results you've always wanted.  
Check out what's included below.
Your Step-by-Step Guide to Landing Pages That Convert
Here's a quick look at how I'm going to help solve your landing page worries once and for all…
Chapter 1: Getting started with landing pages 
In this chapter, you'll learn:
What is a landing page and why you need dedicated landing pages for each campaign
Landing page best practices (and how to approach them)
Top recommended tools to use by experts (including exclusive offers from Hotjar and Leadpages)
Chapter 2: The value proposition

(AKA- Why people should choose YOU)
In this chapter, you'll learn:
What a value proposition is and why it matters
The step-by-step process to finding your value proposition
Value proposition best practices and common mistakes
Chapter 3: How to write persuasive copy

(even if you aren't a copywriter)

 
In this chapter, you'll learn:
How to conduct copywriting research
Intro to messaging hierarchy and wireframing
Copywriting best practices, formulas and common mistakes
Chapter 4: UX and mobile optimization
In this chapter, you'll learn:
UX best practices and common mistakes to avoid
Why mobile matters and how it's different
How to properly test on mobile
Chapter 5: Testing your landing pages
In this chapter, you'll learn:
How to tell if you have enough traffic to run AB tests
How to run proper (frequentist) tests
Intro to landing page statistics and data
How to optimize your landing pages without testing
Chapter 6: SEO for Landing Pages 
In this chapter, you'll learn:
What is SEO and why it matters for your landing pages
SEO best practices and common mistakes
CRO vs. SEO: How to balance the two
How to test your landing pages' SEO
Chapter 7: 7: Landing page forms
In this chapter, you'll learn:
How to optimize form labels
How to choose and optimize input fields
How to increase form actions
How to help people complete a form
Validation, keyboards and other key elements of a successful form
Chapter 8: Call to action buttons
In this chapter, you'll learn:
What is a call to action (AKA the CTA)?
The most important CTA guidelines and rules
Top CTA examples and formulas you can use
CTA best practices and common mistakes
Chapter 9: Relevant traffic
In this chapter, you'll learn:
Why quality is better than quantity
Intro to organic traffic sources
Intro to paid traffic sources
How to test and optimize your traffic sources
Get all this good stuff in your inbox
Meet the authors of this step-by-step guide for high-converting landing pages
I'm the founder of GetUplift – the CRO consultancy and training space top brands turn to when they want to optimize their funnels and create experiences people love to convert to.
After co-founding a successful conversion optimization agency and providing conversion optimization services for many high-growth companies, I developed a new emotion and persuasion-based optimization framework as a way to generate more revenue, leads, engagement and sales for my clients and students.
I've been invited to teach on hundreds of stages including Google, MozCon and CTAconf. And was recently listed as one of the most influential experts in conversion optimization.
I'm a jill-of-all-trades marketer with a 12-year background in growth, marketing and optimization.  
By day, I'm the Customer Acquisition Program Manager, CRO at Shopify, the fastest growing SaaS company in history.  
By night, I'm a freelance writer in the conversion rate optimization space and a speaker. I was recently named one of the top experts in conversion rate optimization.
These worldwide experts share their frameworks in this guide too
Get the play-by-play worldwide experts use to optimize their own landing pages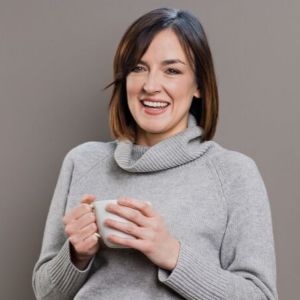 Joanna Wiebe
The OG of Conversion Copywriting
Copy Hackers
Oli Gardner
The Landing Page Guru
Unbounce
Els Aerts
Queen of user research
AG Consult
Brian Cugelman
The Behavioral Scientist
AlterSparkebe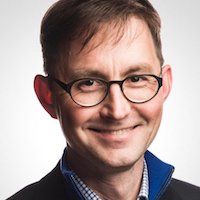 Andy Crestodina
The King of Content & Analytics
Orbit Media
Justin Rondeau
Marketing & Martech Leader
Digital Marketer
Georgiana Laudi
Master of SaaS Marketing
Forget the Funnel
Joel Klettke
SaaS & B2B Conversion Copywriter
Case Study Buddy
Kira Hug
Conversion Copywriter
The Copywriter Club
Claire Suellentrop
Customer Research & SaaS Specialist
Forget the Funnel
Karl Gillis
UX & CRO Specialist
AG Consult
Tara Robertson
Marketing Strategy
Sprout Social Inc.
Lianna Patch
Conversion Copywriter Punchline Conversion Copywriting
Craig Sullivan
Optimisation, Analytics, UX, AB testing
Optimise or Die
Get the guide in your inbox now